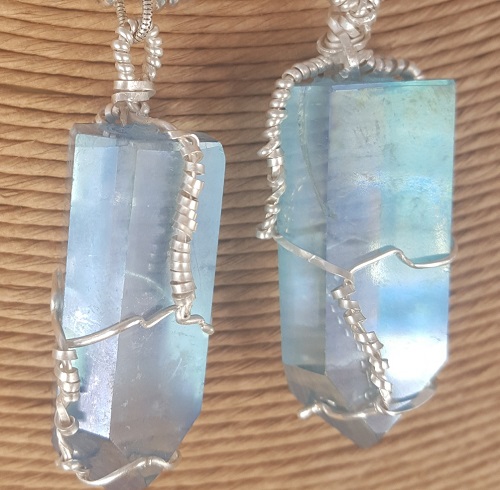 HOW TO FOLLOW  YOUR INTUITION
Our intuition is our inner guidance system & is usually the first little whisper or hunch that pops into our thoughts. After that our logical mind usually steps in & this creates self doubt & confusion.
So when you are choosing a crystal, the best choice is usually the first one you are drawn to. Some crystals, such as Aqua Aura, actually enhance your intuition & connection to your inner guidance. This powerful crystal is clear quartz that has been electroplated with 14kt gold. This process enhances the metaphysical energy of the crystal & creates the beautiful ocean blue colour. 
If you feel drawn to this amazing crystal, I now have a limited number available. 
Learn more about Aqua Aura
If you're on the Sunshine Coast, you can see Earth Jewel Creations at Eumundi markets Wednesdays & Saturdays
Peregian Beach Markets 1st & 3rd Sundays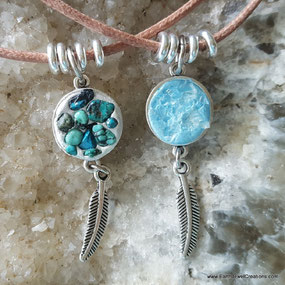 COMPETITION WINNER
Every few months I randomly draw a name from all my customers who purchased jewellery during this period & the winner receives 
a piece of my handmade jewellery...it's my way of saying thanks :)
The winner of the latest draw is Samantha Vale
Congratulations Samantha !!! You have won a quartz mini feather pendant. :)